The history of family goes back to partition of sub continent in 1947. Bashir Ahmed Salaria (Late) and Shaikh M. Fiaz (Late) migrated from Jammu and Kashmir, now part of India and initially settled in Sialkot, Pakistan. Bashir Ahmed Salaria had joined Pakistan Army and Shaikh M. Fiaz started construction business for building and roads. The association of family was continued till to date and both sons, Dr. Dabeer Ahmed Salaria and Engr. Fawad Fiaz have decided to continue the legacy of family ties and established Salaria and Shaikh International Pvt Ltd (SSI) in year 2006 with a vision to provide professional sales and services for industrial products in International and Pakistan market.

SSI Head office has been established in Islamabad Capital of Pakistan to cater the need of government and private organizations. SSI had developed business model to meet procurement procedures applicable in different organization and successfully established business contacts to promote and secure business in federal and provisional departments covering complete territory of Pakistan and Azad Jammu and Kashmir.

With the passage of time, hard work, professional attitude and dedication of its employees, SSI has established its presence in respective markets, and has made significant growth in recent past with continuously investing in infrastructure and development of manpower. SSI is representing "Top of the Line" manufacturers and service providers with solid international presence. SSI is constantly striving for new business partners by retaining existing one with same zeal and enthusiasm.

Oil and Gas Exploration, Drilling, Production and Process Companies

Oil and Gas Transmission and Distribution Companies

Refineries, Fertilizers and Petrochemical Processing Plants

Thermal and Hydro Power Energy Generation Companies

Various Government and Defense Organizations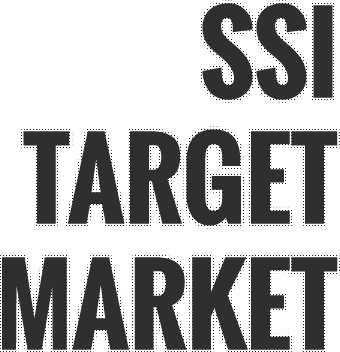 OUR GOAL is to serve our customers with complete dedication and professional honesty. OUR OBJECTIVE is to win the trust of our customers by offering state of the art engineered products meeting international standards and secure long term financial benefits for our organization. OUR AIM is to deliver excellence and to exceed our customer's expectations. The only path that we seek to reach our target is to keep on performing with hard work and commitment. Encourage our employee to be part of social uplift in country by imparting training and investment on enhancing skills.

Engineering products, Metering Packages, Launchers/Receivers, Insulating Joints, Door Closures
Pressure Vessels, Boilers and Heat Exchangers
Process pumps, API and non API
Chemical Injection and Water Injection Packages
Gas and Air Compressors
Drilling Rigs, Wellhead and Christmas Trees
Power and Instrumentation Cables, Glands and Junction Boxes
Air, Oil and Gas Filtration Units
Air Conditioning and Heating System
Cooling Towers and Fans
Plates, pipes, bars of special materials
Low and High Temperature Test Chambers/Environmental Test Equipment
Pipes, Casing, Tubing, Valves and Fittings
Water Treatment Packages and Chemicals
Oil Field and Process Industry Chemicals
Hydro electric equipment and Penstocks
Spare Parts of various kind of equipment
Bullet Proof Steel and Glasses
CNC machines and workshop equipment
Cables, Power and Instruments
Overhead and Mobile Cranes
Instrumentation and Gas Detection System
Contracting and Services

Oil and Gas Development Company Ltd (OGDCL)
Sui Northern Gas Pipelines Limited (SNGPL)
Sui Southern Gas Pipelines Ltd (SSGC)
Water and Power Development Authority (WAPDA) Thermal and Hydro
Pakistan Petroleum Ltd (PPL)
Fauji Fertilizer Company (FFC)
Fauji Fertilizer Bin Qasim Ltd (FFBL)
Fatima Fertilizers
Engro
Pak Arab Refinery Company (PARCO)
Heavy Mechanical Complex (HMC)
OMV, Pakistan
MOL, Pakistan
UEP Pakistan
Mari Petroleum Ltd
Private/Government/Semi Government Organizations


Morrells International General Trading (MIGT) Kingdom of Bahrain

A Professional Trading company participated in various projects and successfully executed contracts in Pakistan. MIGT is ready to provide support to reputable manufacturer during bidding and order execution stage. Email: morrells@asia.com